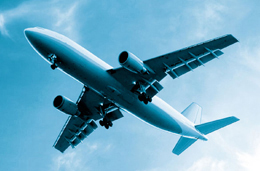 Air Freight
We provide time-critical air freight services from airport to consignee or shipper to airport with assured deliveries to and from facilities near major airports. We offer our customers competitive rates and improved transit times for time critical shipments.
We are uniquely positioned to meet your needs. Through strategic partnerships with global airlines we assure customers of multiple carrier options, flexible routings and space. We offer scheduled consolidation, deferred and expedited services.
Our experienced team provides accurate and complete documentation support from start to finish. As a single point of contact for all your shipment related needs we are totally committed to your requirements.